Inspirational Designers We Love
Here at Willow Bloom we love to draw outside inspiration from new and innovative designers. We want to take some time and show some appreciation for the designers who have helped inspire and expose us to the new and re-emerging trends! So here are a few of our favorite designers in 2019!
Marie Flanigan : https://www.marieflanigan.com/
Marieis a purist with a true eye to detail. She has exposed us to many of the exquisite designs using neutral shades of white, beige and tans to bring out the simple and calming elements in any room. Marie also incorporates nature seamlessly into her design ideas. From natural wood moldings to light accents of wispy floral arrangements, we thank and continue to follow Marie in her pursuit of making any room feel like home.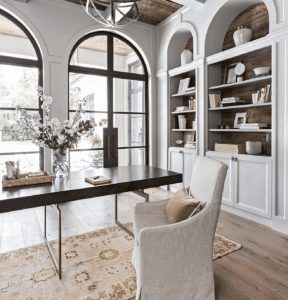 Studio McGee : https://www.studio-mcgee.com/
Studio McGee is another major inspiration for our new Spring collection at Willow Bloom. In addition to their beautiful taste in simple and clean room designs, one of the best aspects that Studio McGee encompasses is the ability to 'let the room breathe'. Their latest projects show how neutral hues can really bring out the openness of a room and help remove that cluttered feeling when coming back home to rest. Studio McGee is a wonderful place that combines simplicity with modern design and we always look forward to the new projects they put out!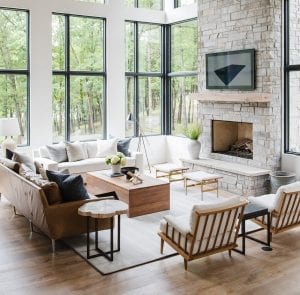 Ryan Korban : https://www.instagram.com/ryankorban/?hl=en
Ryan Korban has a real understanding of what modern design does to any room. He is a designer who compiles sleek and interesting designs in furniture, cabinetry and window treatments to create a futuristic upper-eastside feel in many of his projects. At Willow Bloom we love to add a modern flair to the fabric choice and style for many of our products, and we draw part of the inspiration for the modern master himself. All of his posts are elegant and just truly stunning to look at. Ryan is another designer who understands that simplicity incorporated with fine touches of glass, metal, marble and more can truly transform a room. Keep an eye out for this rising star!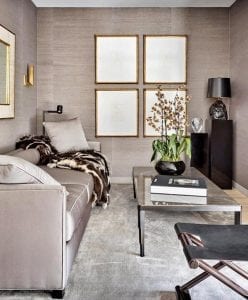 Ames Interiors : https://www.ames-interiors.com/
Ames Interiors has an excellent ability to tie in the natural elements of the outdoors into a high-end and spacious room. At Willow Bloom, nature is a vital aspect that we love incorporating into our fabrics, and we are elated to see such talented designers such as Amy following that same wavelength. Ames' nature-based décor and furniture selection helps accentuate the clean and vibrant designs in many of her projects. She continues to impress us with how well she meshes neutral hues of white, greys and blacks with that natural elements of wood, stone and greenery. Ames' is a place we love to keep our eyes on and always look forward to new projects and ideas she posts!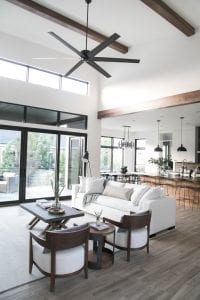 These are just a few of the incredible designers that we have the pleasure of gathering creativity from! We will continue to add to this list of marvelous makers in the world of interior design in coming weeks. You should also come and visit Willow Bloom Home to see how these inspirations have culminated in our new Spring collection! Check out our new wallpapers, fabrics and products at https://willowbloomhome.com/