Top 5 Pins this Week!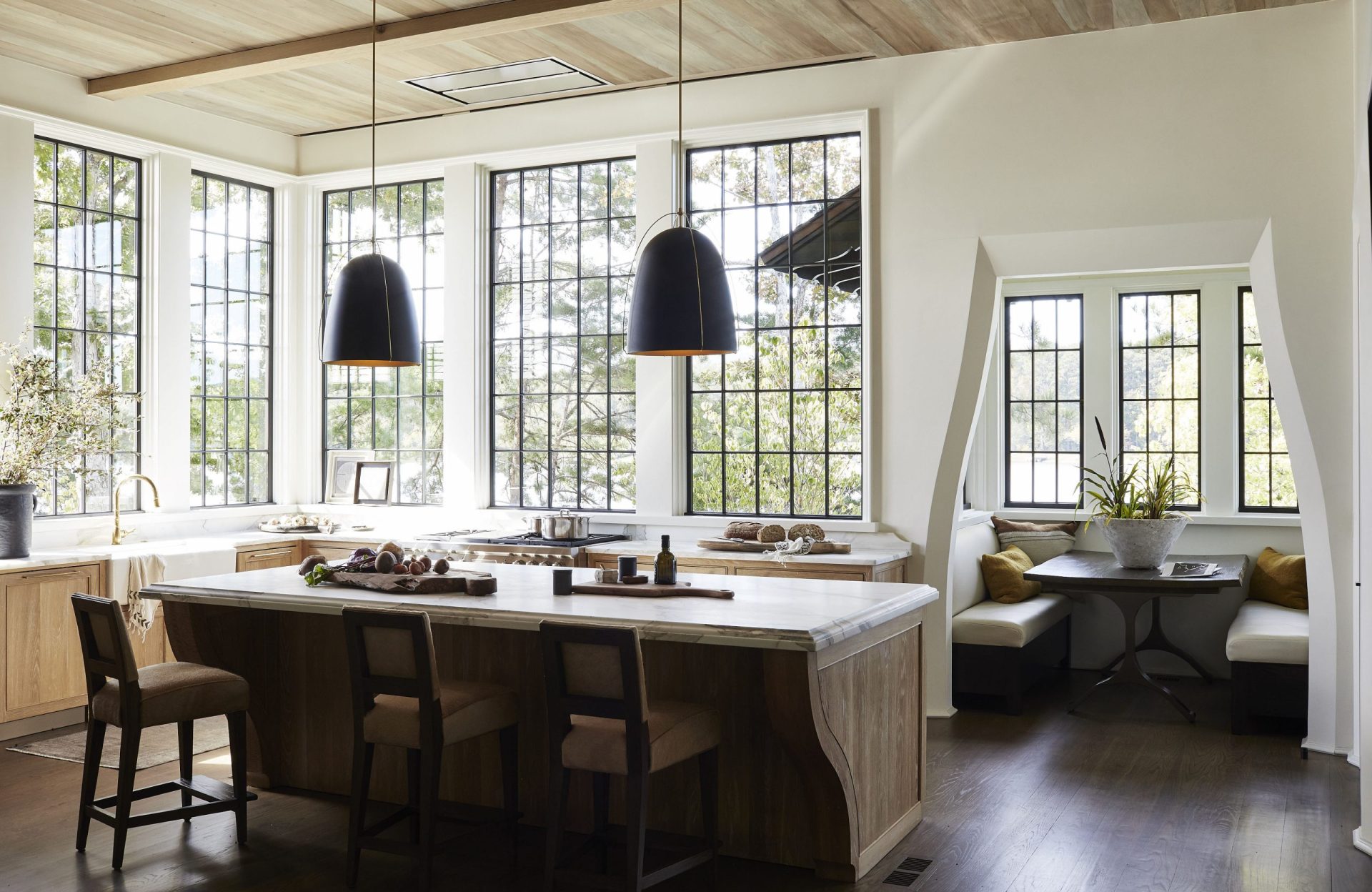 These windows just speak to us. So much natural light, you don't need much else. The wall detail around the nook is incredible.
Source: Jeffrey Dungam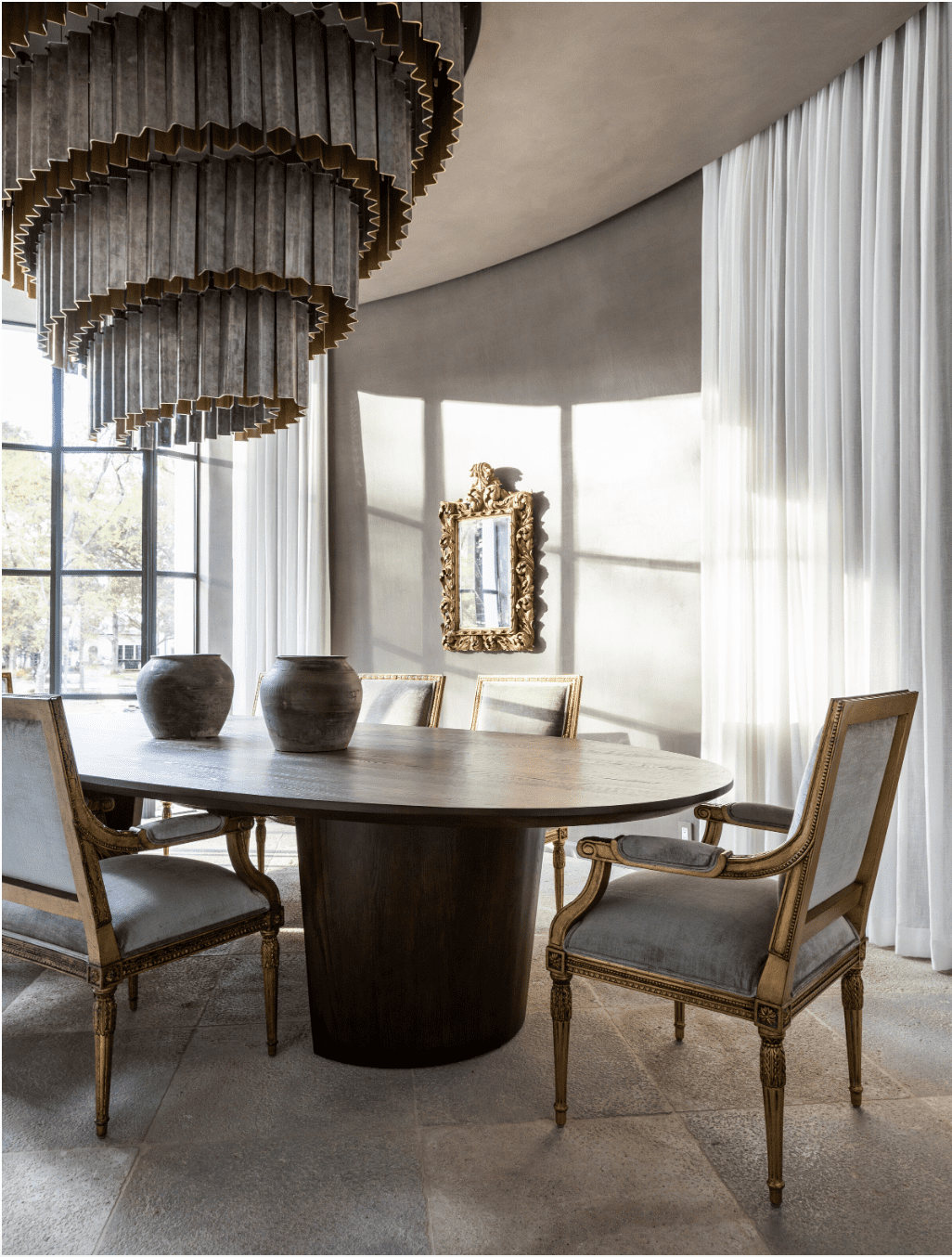 Marie's work never ceases to amaze us, but this really stands out. The chandelier is stealing the show.
Source: Marie Flanigan Interiors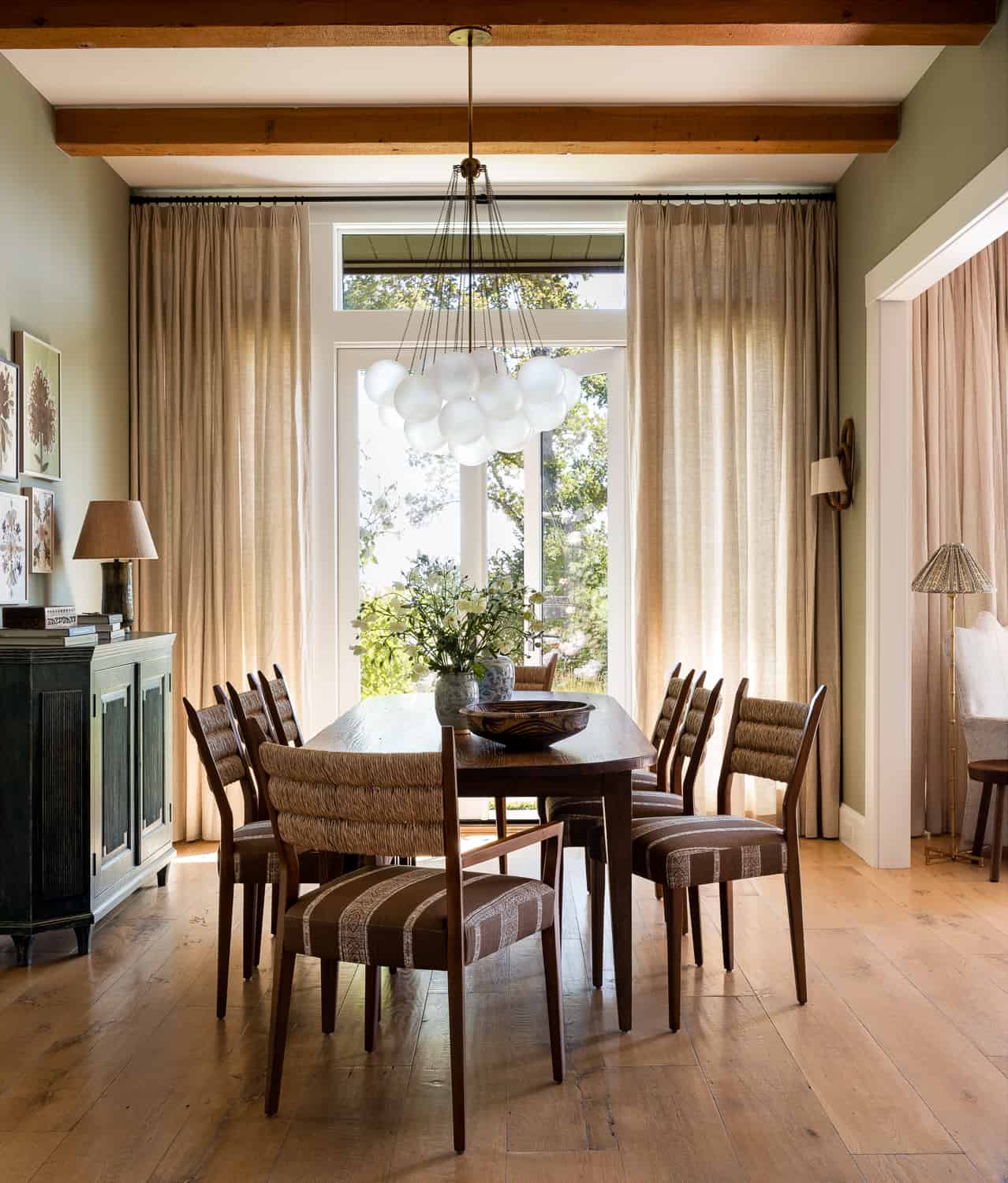 The warm tones, and welcoming feel makes for ideal comfortable living.
Source: Heidi Caillier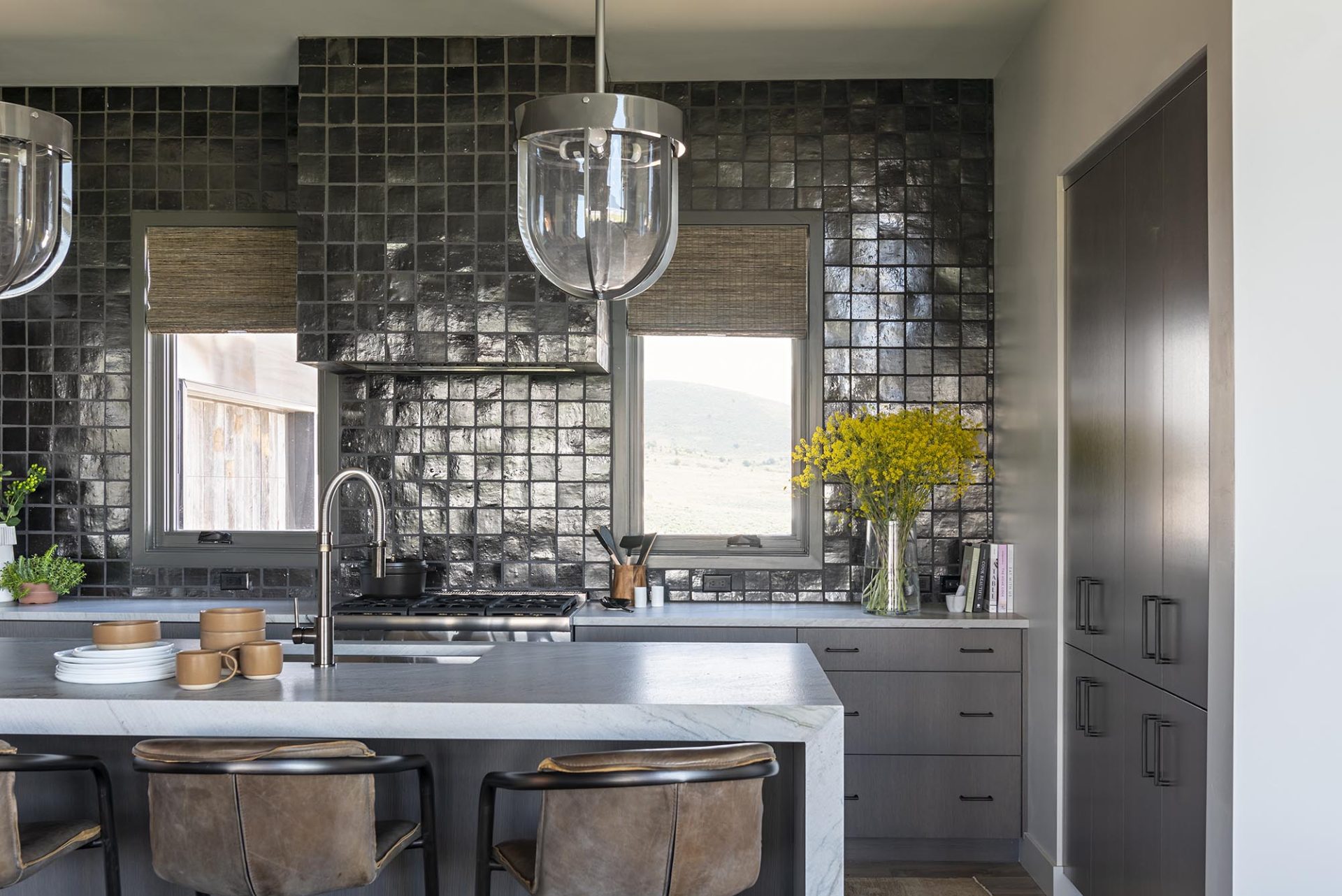 We're so used to seeing an all white kitchen, this dark tile made you stop and stare.
Source: Kipling House Interiors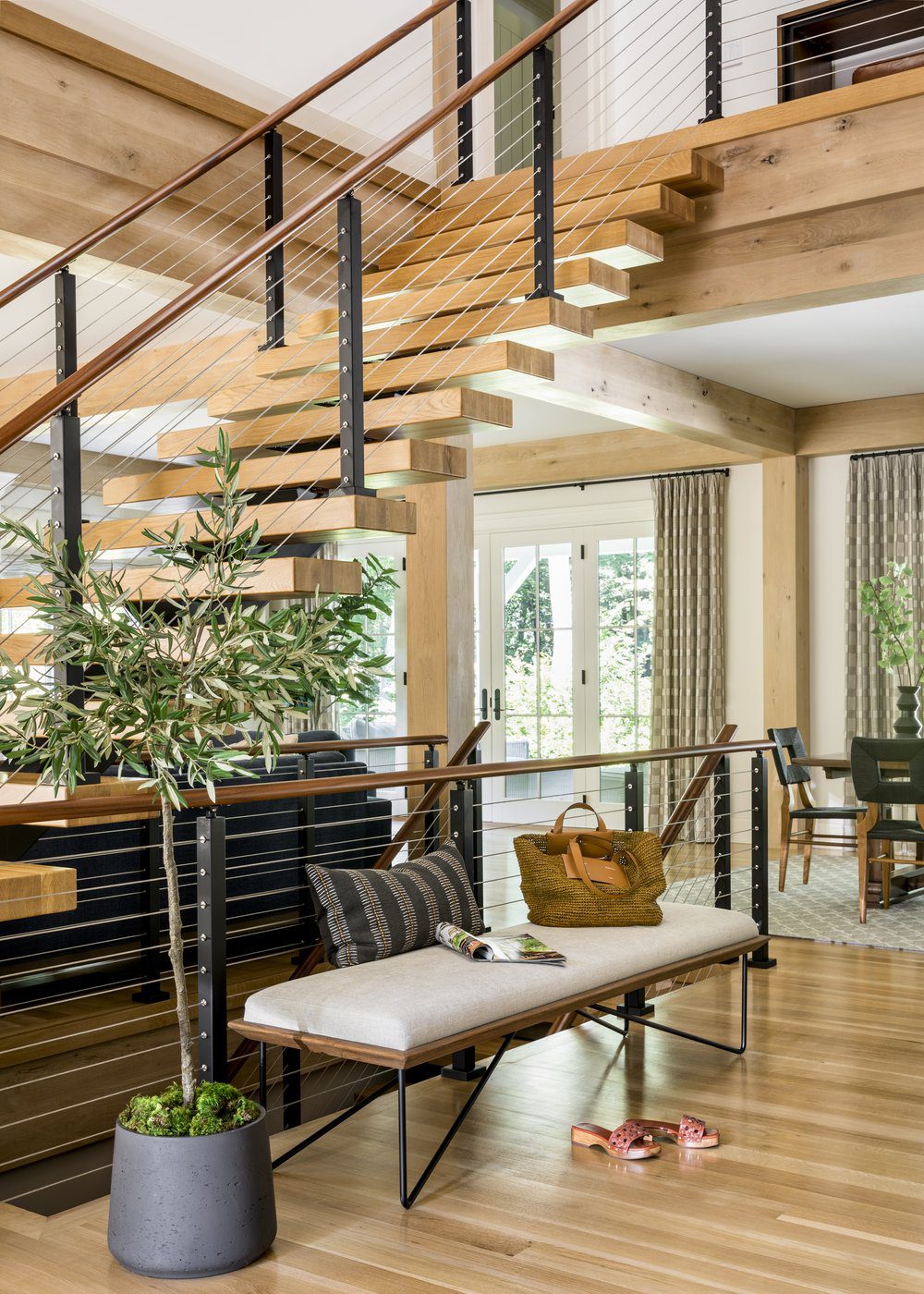 Saving the best for last. Marisa has been one of our favorite local designers here in NJ and its always so exciting to see what project she is working on. This floating staircase in the entryway is the focal point of this Harding Farmhouse.
Source: ML Interiors
Be sure to see the rest of this incredible home here.