Moving With The 2019 Trends
Moving With The 2019 Trends
At Willow Bloom, we are always trying to find the newest growing styles, and with 2019 in full swing we wanted to explore of few of these emerging trends to see what prominent designers are doing and where the rest of 2019 will take us.
So scroll down to see what emerging trends we have found, and give us your opinions on what style you are looking to adopt in this new year.
Minimalist
A trend that has continued to emerge in 2019 is the simplification and the restoration to basics, also known as minimalism. This is certainly a trend that we appreciate and understand given the business and clutter that comes with a hectic work/home balance. When you come home you just want something simple and calm that relieves that stress from everything else going on in your daily life.
So out with the pile of books, the hoard of plants, and army of tchotchkes. Instead move toward the uniform containers, a small and organized bookshelf, and a single piece of greenery that accents specific parts of the room. All this while keeping the space open, clear, and free of clutter.
Presentation with a purpose.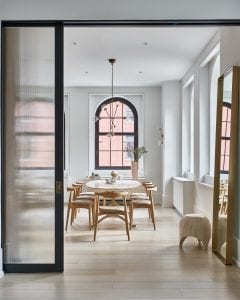 Organic & Sustainable
There has been a great push toward integrating nature or natural furnishing into the home. Personally, I love the outdoors and there are so many fantastic elements that can help add to your home décor. We have seen many options from DIY projects with wood, clay, and jute to custom furnishings with natural patterns like branches, animals, water and more. If you're wondering where you could find organic options to help spruce up your home interior (yes, pun intended), Willow Bloom provides a bevy of natural options that help accent an organic style home and help you get more in touch with nature.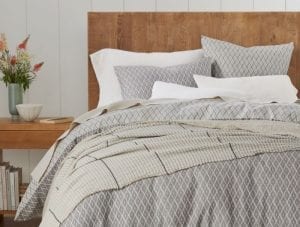 Mild Color Palettes
Mild colors have been rising in popularity for multiple reasons. Aside from being an element of the minimalist movement, neutral colors provide so many options that allow you to make more daring choices in accessories, pillows and other accents in a room. Neutral or subdued colors like eggshell white, off grey, beige and more allow you to add those splashes of color without making the room look busy and tiresome. The mild color base is a timeless option that will allow you to adjust and adapt your room more easily. The movement to embrace subdued palettes as a base in any room is certainly a design we are in favor of because it keeps the doors open to redesigns as the seasons change. While the base is simple and timeless, we can shift the accents from greens and light blue in the spring to oranges and burgundy in the fall.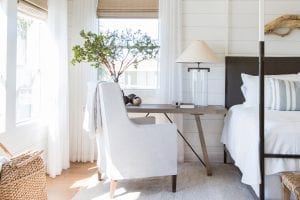 These are just a few of the designs that we have found emerging in the 2019 season, and we have incorporated them into our new products at Willow Bloom. So if you are looking for a place to start, check out our website and product page on Instagram, and let us know what trends you see rising to the surface in 2019.
P.S. Thank you everyone for all the love and support on Instagram! We have finally reached 10k and we couldn't have done it without you! Make sure to stay up to date with all our current and upcoming designs by following us @willowbloom_home!