DIY has become a prolific option for those looking to save money and add a personalized touch to their home and life projects. No matter how basic or complex, we always look for ways to add a DIY approach to our daily needs. And as 2018 has come to an end, we know many people have made it their resolution to do more on their own and commit to stretching their DIY muscles in 2019. So to help some of our followers along the way we wanted to share a few of our favorite DIY projects that could help create a new and more spacious home atmosphere in 2019. Let's get started!
One of the most simple yet aesthetically pleasing DIY projects you could give a try in 2019 is freeing up cluttered walls and shelves by creating an adjustable pegboard wall to organize your plants, books, and other home essentials. One of the best examples of this can be found on Vintage Revivals.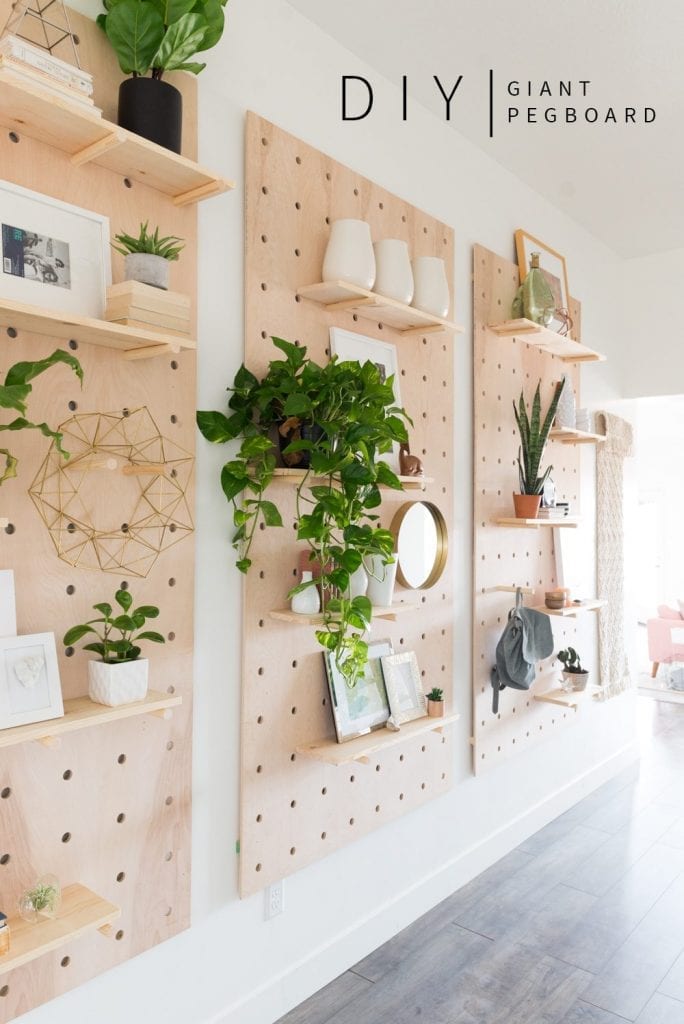 This DIY projects frees up a bunch of space, usually giving the room a more open feeling, and the adjustable shelves can be moved and manipulated to tailor to your specific needs. This is a great DIY project that provides both form and function.
Another great DIY project that takes very little time, yet makes a whole lot of difference is adding a decorative basket or chest that holds pillows or throw blankets for any living room/master bedroom. We all love to keep our furnishings out on display, but when the couches are in full use and the pillows are simply in the way, have a place to keep them safe and clean, or have a few extras on those crowded movie nights when there isn't enough blanket to go around. Any way you want to use it, this additional storage space for comfy essentials is a pleasant touch for any DIY home enthusiast. Check out some great examples of this at Sugar & Cloth.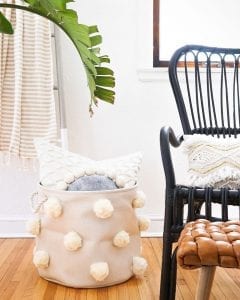 At Willow Bloom we believe anyone can do it on their own, and with a few of these DIY project ideas we hope 2019 is a year when you are able to build and personalize anything that you may need. If you are looking for additional personalization tricks take some time to check out website such as:
And as always, if you are in need of custom/personalized window treatments, ottomans or pillows look on our Willow Bloom website to make changes that make your 2019 home new and refreshing.
https://www.housebeautiful.com/home-remodeling/diy-projects/how-to/g1624/diy-solutions-easier-life/?slide=2
https://www.housebeautiful.com/home-remodeling/diy-projects/how-to/g1624/diy-solutions-easier-life/?slide=1